Vietnam is the charming country in a beautiful S shape which can mesmerize foreign tourists day after day. From ecotourism to culture and cuisine, the country wins many international praises, including those coming from Canada. If you have ever thought of the travel to Vietnam from Canada, just put it into practice as soon as possible. You will never forget the moments when you have joy and memories in Vietnam.
The S-shaped country gains recognition for colorful culture, pristine nature, and courageous history. Most highlights of Vietnam refer to the leading attractions in Halong Bay, Hanoi, Da Nang, Hue, Hoi An, Quang Binh (Son Doong Cave), Da Lat, Nha Trang, Sapa, Phu Quoc Island, Ho Chi Minh City, and Mekong Delta. Each of these destination covers dozens of breathtaking places of interest to fulfill your vacation. And, it is ideal to discover Vietnam throughout the year as the country always has the top-of-the-top things to delight the guests. Whether you hold a passion for ecotourism or cuisine, any trip to the beautiful S shape lets you stay clear of stress and be motivated to enjoy life with joy. More and more people spend their holiday and special events in Vietnam. How about you? It should be your turn to pack and go to the charming country.
Vietnam Visa for Canadian Passport Holders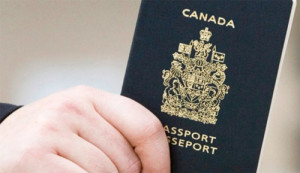 Do you need a visa to travel to Vietnam from Canada? The answer is yes. Getting a visa for travel to Vietnam from Canada is compulsory, and the Canadian passport holders can utilize one of the two possible channels.
Channel 1: Make online application for Vietnam Visa on Arrival via the simple clicks so that you pick up the Visa upon your arrival at Vietnam international airports. Just access the authentic website to submit the application form, pay the fee by your credit card, and receive the Visa Approval Letter (from 1 to 2 working days). Then, get Visa Stamp when reaching Noi Bai Airport, Tan Son Nhat Airport, Cam Ranh Airport, or Da Nang Airport. Note that this service is merely applicable for traveling by air and the arrival airports must be the four as mentioned. Prepare some US dollars to pay the stamping fee. You can also contact us to get the visa approval letter for free !
Channel 2: Apply for Tourist Visa to Vietnam from Canada at the Embassy or Consulate of Vietnam. The in-person application is compulsorily involved in your original passport (has at least 06-month validity counting from entry date and blank pages to be stamped), your passport-sized photos, and the completed application form for a visa to travel to Vietnam from Canada. Make sure you prepare some cash to pay the visa fee in the office. Working directly with the Embassy, you obtain a visa around 3-5 working days.
Embassy of Vietnam in Ottawa
Address: 55 MacKay Street, Ottawa, Ontario K1M 2B2
Tel: (613) 236 0772 or (613) 236 1398
Fax: (613) 236 270
Email: vietnamembassy@rogers.com
Website: http://vietnamembassy.ca/
Flights to Vietnam from Canada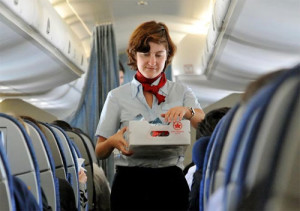 You can choose to book flights to Vietnam from Canada online or deal directly with the local airlines to trace the best offers. If it's possible to plan the trip months in advance, the good advice is to use online booking service. Take it easy to find the available flight routes offered by various airlines. If flying from Toronto to Hanoi is popularly offered by Turkish Airlines (via Istanbul), Japan Airlines (via Chicago and Tokyo), Air Canada (via Seoul), or Singapore Airlines (via Frankfurt and Singapore). Otherwise, you can work with multiple airlines: Cathay Pacific (from Toronto to Hong Kong), and then Vietnam Airlines (from Hong Kong to Saigon and from Saigon to Hanoi), for instance. The search will look like this, and it is up to you to pick up the most suitable options. If the departure airport is Montreal, Vancouver, or Edmonton, the results are different. By the way, there are numerous fine flights for you to leave Canada for Vietnam throughout the year.
Vietnam Tour Packages for Canadian Travelers
The rich resources of tours to Vietnam from Canada can ensure that people can visit this S-shaped country all seasons. When searching for the favorite packages, you are likely to find the itineraries of more than three days, and the recommend range is 10-14 days. The schedule of around two weeks tends to include the top destinations in Vietnam in the packages. Most tours will take you to Hanoi, Halong Bay, Sapa, Mai Chau, Da Lat, Nha Trang, Da Nang, Hoi An, Hue, Ho Chi Minh City, Con Dao Island, Phu Quoc Island, Mekong Delta, etc. Currently, Vietnam owns the world-surprising natural attraction of Son Doong Cave in the beautiful Quang Binh Province which attracts adventurers worldwide. The charming pictures of Vietnam captivate every eye, ranging from Northern imposing terraced rice field in the North to the Central lush highlands and the Southern peaceful canal systems or green orchards.
The packages of 10-14 days ensure you experience much joy in Vietnam. Claim that you are in Halong Bay, the must to do is enjoying luxury cruise tour plus seaplane Halong Bay scenic flight. Besides, activities of squid fishing, visiting floating villages, or eating in the limestone caves are all wonderful. Only a few place on this earth can compare to this UNESCO Bay in Vietnam, and the Canadian tourists should take this destination into account, for sure. And if you reach the Central, make sure you see the clusters of Da Nang, Hue, and Hoi An which all have the fantastic beauty and exciting activities. Have you ever heard anything about "Pearl Island" in Vietnam? Such name refers to Phu Quoc Island where gains fame for ultimately blue beaches, big ranges of coconut, and industries of natural pearl, fish sauce, etc. Furthermore, each destination in Vietnam owns unique specialties to satisfy your delicate palate.
Advice on Vietnam Food for Canadian Travelers
Some Vietnam food is famous all over the world. If traveling to the North, just eat "Hanoi Pho," rice crab noodle, grilled fish noodle, etc. If seeing the Center, then Quang noodle, Hue mussel rice, Hue Chicken Rice, and Hoi An Cao Lau are must things to relish. Take opportunities to authentically discover crispy pancake, sweet-and-sour fish soup, braised fish in the clay pot, Saigon broken rice, etc. Since Vietnam street food is very delicious, think about one-day Hanoi food tour for example when you plan your trip !
People read also: