Halong Bay has long been the marvelous paradise, the top-of-the-top choice for each of us to sightsee, cruise, rest, and relax wholesomely, especially during summertime. You find no place for stress or tediousness in this amazingly natural masterpiece. And, Halong Bay Cruise Summer Promotion 2016 has been planned out to attract more and more summer tourists who are dying for joy and fun in an economic way.
Go to see Halong Bay Cruise Summer Promotion 2017 !
Halong Bay Tour Discount Season: from May 1st, 2016 to September 30th, 2016
Traveling to Halong Bay is believed to be one of the best things to do in Vietnam. The magnificent Bay does attract many tourists every year because the nature lovers all love this natural heritage site. The best way to explore the Bay should always be the cruise, and Halong Bay Cruise Tour gains the international fame for its luxury and value-for-money services. When going aboard, you find the luxurious amenities and universal support to be treated as the prestigious passengers.
To boost summer tourism in Halong Bay, the discount plan will be carried out from May 1st to September 30th, 2016. This cruise summer promotion 2016 in Halong Bay will surely win the vacationers' praises worldwide for Halong natural charm of beach, island, cave and grotto, the cozy accommodation aboard, and dozens of exciting activities (swimming, scuba diving, squid fishing, kayaking, etc.) as ever at the saving price. Let's stay away the scorching heat by pursuing the route to Halong!
Halong Bay Luxury Cruises have discount program for summer 2016
During the promotion period, some Luxury cruises that operate the 2-day-1-night Tour and 3-day-2-night Tour will be linked to the discount program. In particular, the Ginger Cruise, Jasmine Cruise, Violet Cruise, Indochina Sails, and Dragon Legend Cruise will promote the awesome discount program of 10-15%.
This promotion will encourage tourists to select these splendid cruises as the top means of transportation, taking them to almost any remarkable corner of Halong. What's more, the discount number goes up to 25% for the Paradise Luxury Cruise, Paradise Peak Cruise, and Paradise Privilege Cruise. These super special summer promotions are available for all guests who adore Halong Bay and desire to explore it in the most economical way. Especially, for the private cruise within one cabin and two cabins such as Bhaya Legend and Princess Cruise, there will be some big discounts for couples and honeymooners.
PROMOTION RATE IN USD PER DOUBLE CABIN (1 May – 30 Sep 2016)

No
Halong Cruise Name
Room Category
1 Night
2 Nights
1
Paradise Luxury
Deluxe
446
840
2
Paradise Luxury
Deluxe Balcony
490
927
3
Paradise Luxury
Suite and Terrace Suite
620
1188
4
Paradise Peak
Junior Suite
972
1870
5
Paradise Peak
Superior Suite
1134
2195
6
Paradise Peak
Premium Suite
1277
2480
7
Ginger
Superior
332
584
8
Ginger
Deluxe
384
628
9
Jasmine
Superior
363
638
10
Jasmine
Deluxe
420
690
11
Jasmine
Junior Suite
528
787
12
Violet
Deluxe
581
866
13
Violet
Suite
691
1030
14
Indochina Sails
Superior
322
592
15
Indochina Sails
Deluxe
373
615
16
Indochina Sails
Suite
483
718
17
Valentine
Valentine
426
696
18
Valentine
Premium
500
810
19
Valentine
Suite
488
788
20
Dragon Legend
ROH
391
759
Paradise Cruises Booking Conditions 2016: At least 45 days prior the departure date.
Feel eager for Halong Bay Cruise Summer Promotion 2016 and need better deals? It's your turn to contact us !
Seaplane: the most convenient and luxurious way to visit Halong Bay from Hanoi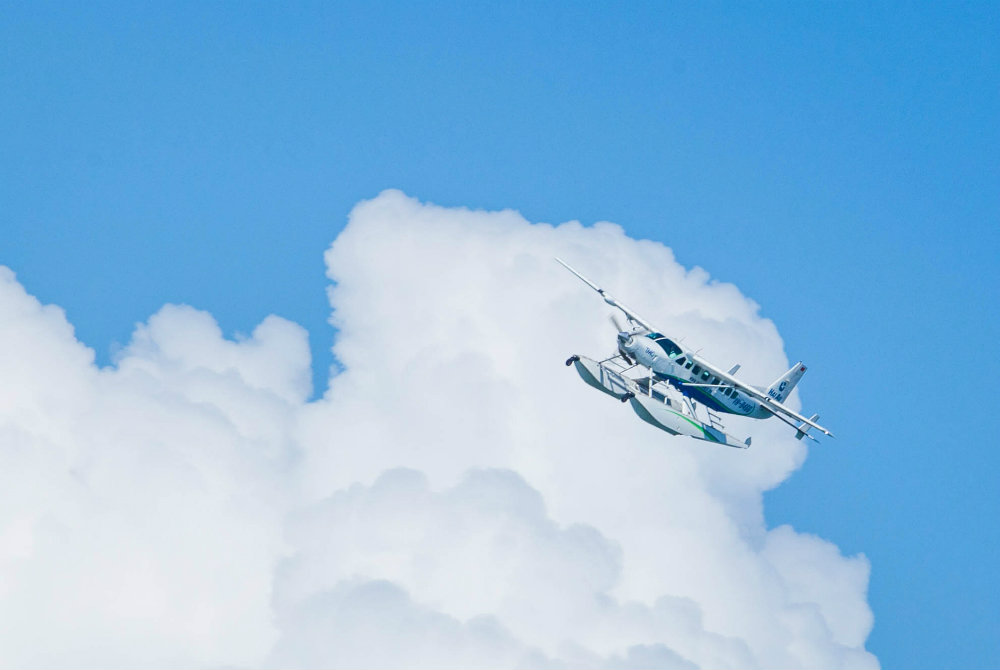 The bird-eye view during the Hanoi – Halong Bay seaplane route makes your sightseeing joy more wonderful than ever. The well-equipped and advanced seaplane is surely what to need to reach Halong fast, comfortably, and excitingly. And now, in the summer of 2016, there will be an appealing discount program applied on Hanoi – Halong seaplane route, and more amazingly, you get the FREE ticket for the Halong – Hanoi seaplane route.
Particularly, for the ticket of 25-minute scenic flight over Halong Bay, you get 50% OFF per ticket. What a lovely and attractive discount season! The matter of time and cash are all solved perfectly by the discount package regarding both cruise and seaplane. So, be nimble-footed to book tickets for Halong Cruise and Seaplane Tour, eagerly embark, and feast the eyes with the scenic serenity, emerald seawater, pure air, and blue sky. Everything is blended harmoniously just in Halong Bay, one of the Seven New Natural Wonders of the World.
No
Flight Route
Duration
SEAPLANE PROMOTION (1 May – 30 Sep 2016)
1
Hanoi – Halong Bay
+ Flight Halong Bay – Hanoi
60 minutes
45 minutes
USD 385
FREE
2
Scenic Halong Bay Tour
25 minutes
USD 137.5 (275 – 50% discount)
Please do not hesitate to contact us by email to seaplanes@vietnamtravels.com for last updated Halong Bay Cruises Promotion Program and Discounted Seaplane Ticket Booking 2016 !