Tuan Chau Island owns the captivating natural scenery and exciting activities in the entertainment center that attract tourists on an annual basis. Any travel to Halong City gets recommendations to have fun and relax at Tuan Chau in which the tourism-and-recreation complex has been built amid the spectacular seascape. Along with that, the island mostly becomes packed with tourists as it serves as the departure point from which many modes of transport begins traveling to Halong Bay, Bai Tu Long Bay, Lan Ha Bay, and Cat Ba Island.
About Tuan Chau Island
The island has an area of 400 hectares, around 2km from the center of Halong City. The access to Tuan Chau Island is convenient, either by land or by boat. It is established by the low hills and the 2km-long path connecting the island and the mainland. Getting to this destination, tourists will be first impressed by the tall buildings and luxurious villas. Also, its highlights include the restaurants that appear in imperial architecture. In particular, the entertainment park offers boundless fun and joy via a variety of attractive games. You'll be interested in the Games World, Crocodile Club and Circus, Sea Disco, and Amphitheater for Water Music Show.
Take Your Departure from Tuan Chau Island
Not only entertaining itself but Tuan Chau Island plays a critical role in the development of local tourism. It can serve as a departure point from which a helicopter, seaplane, cruise, boat, and ferry will begin their journeys to the natural destinations. As a result, the island is frequently packed with visitors who might either come for Tuan Chau highlights or the next trips to the wonderful Halong Bay, Bai Tu Long Bay, Lan Ha Bay, and Cat Ba Island. In order to get to any of these attractive places, you're highly recommended to first visit Tuan Chau.
Ha Long Helicopter Tour from Tuan Chau Island
Tuan Chau owns the heliport for starting any Halong Bay helicopter tours that guests can opt for a journey of distinction and bird's-eye sightseeing. The long blades will go round very fast that keeps amusing passengers. Oftentimes, it will stay still in the air for people to contemplate the emerald seascape to the fullest. It might even move straight upwards and downwards to exhilarate them all. Daily scenic fights of 12 minutes, 25 minutes, and 40 minutes over the legendary Ha Long Bay are available for all travelers.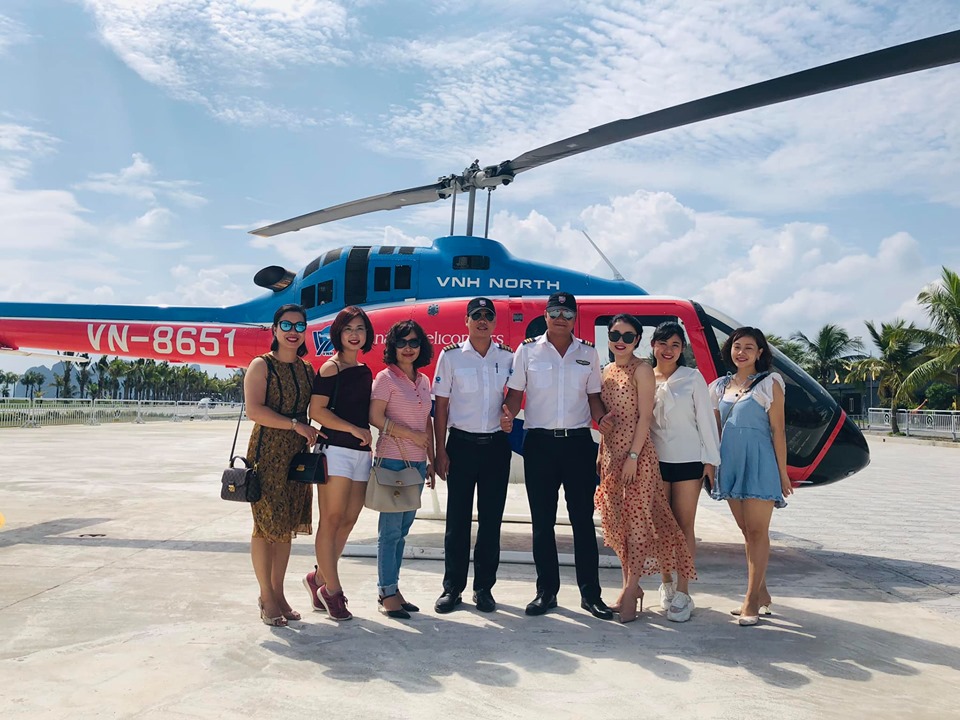 Ha Long Seaplane Tour from Tuan Chau Island
Next, the island offers the seaplane port from which the modern seaplane can start an aerial trip of 25 minutes among 5 flights per day. Sitting on the comfortable aircraft, it's infinite to cherish the awesome panorama of Halong Bay. Right from Tuan Chau, you can take it easy to book the Ha Long seaplane tour of your favorite. Of course, the more you fly over the UNESCO Bay, the more expensive it is, yet more fun and excitement.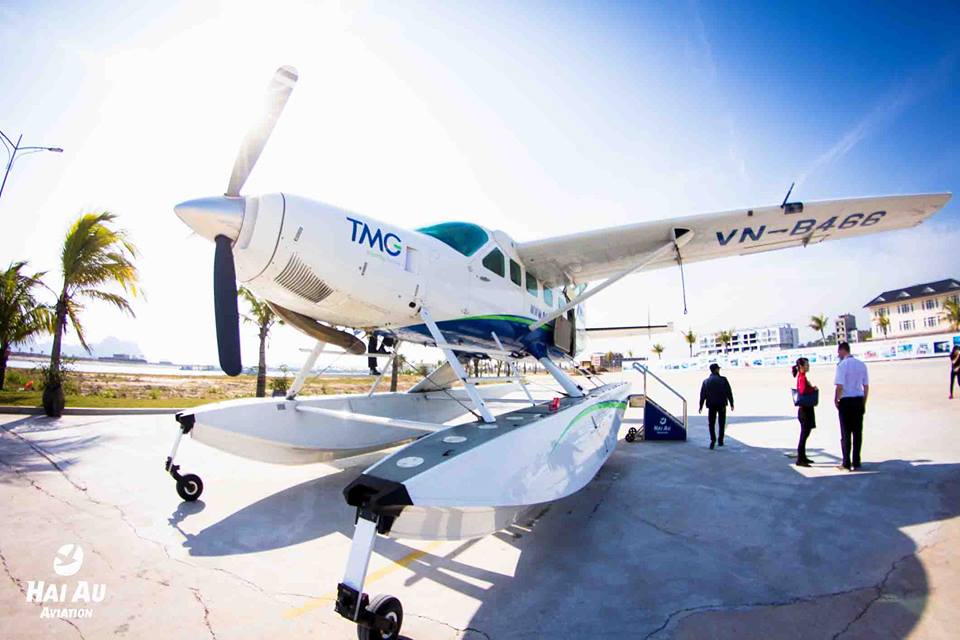 Ha Long Bay, Bai Tu Long Bay and Lan Ha Bay Luxury Cruises
Along with that, Tuan Chau Harbor is home to many tourist boats and cruises that will run tours to Halong Bay, Bai Tu Long Bay, and Lan Ha Bay. The cruises can be booked in advance, or you can come to harbor to buy the tickets on the spot (but, it's always best to book things beforehand). The voyages from Tuan Chau to the spectacular bays and islands ensure your sightseeing and relaxation so much that win the nationwide and worldwide compliments. Halong Bay and Lan Ha Bay Cruises cover many top-notch vessels of the 4-5 stars.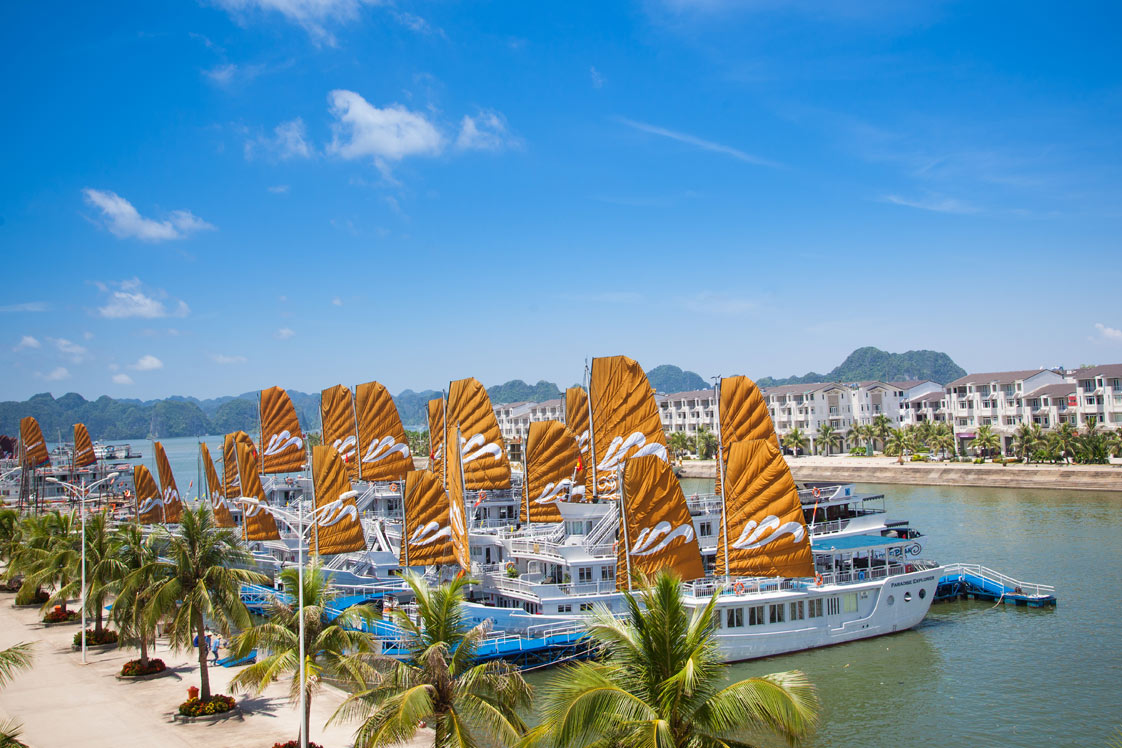 Ferry to Cat Ba Island from Tuan Chau
From Tuan Chau, it's also convenient to take a ferry to Cat Ba Island. The Tuan Chau – Cat Ba Ferry is the significant and fastest seaway to move between these two beautiful destinations. There are 5-7 ferries per day, and each trip takes around 45 minutes. This is the popular mode of transport that tourists go from Halong to Cat Ba and vice versa.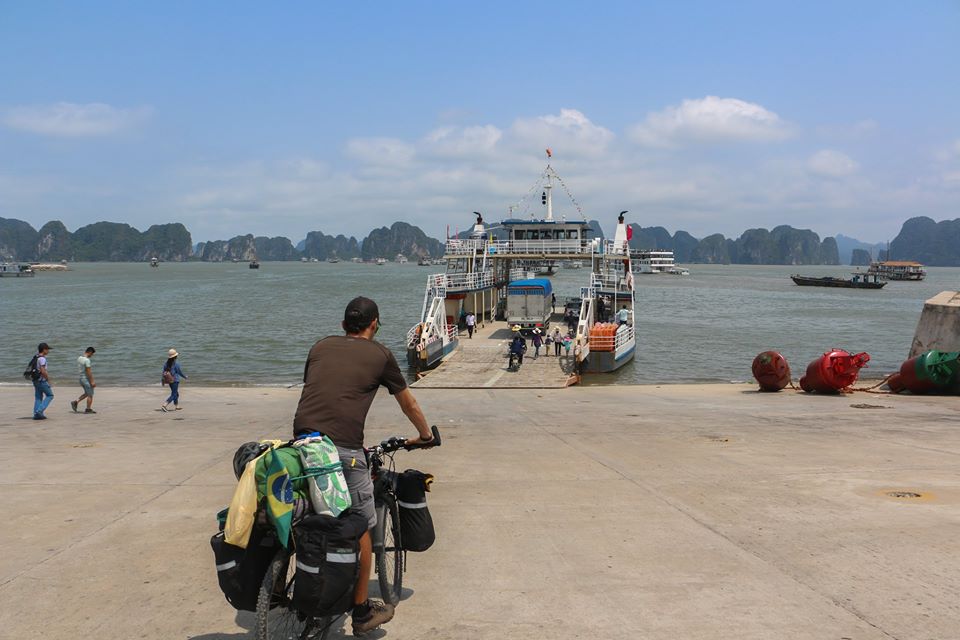 Will you take a seaplane, helicopter, ferry, or cruises from Tuan Chau Island? Anyway, the destination itself is interesting enough with the entertainment park.